"What products should I sell?" – a question that every ecommerce entrepreneur has asked at least once.
But have you ever asked yourself: "Which supplier should I go with?" It's a valid concern: the greatest product in the world can do nothing for your business if the supplier lets you down.
That's why we're launching KartSupply Verified: you'll never need to worry about finding exceptional suppliers on our platform – we've already picked them out for you.
Only exceptional suppliers receive our Verified badge – and in the sections below, you can see which areas they excel in.
With KartSupply Verified you can rest assured that your suppliers will be able to provide a service that your brand deserves and your customers expect.
Delivered On Time
There's no doubt that your customers can't wait to receive your products, and they shouldn't need to. At least 95% of all orders from Verified suppliers are delivered on time or earlier – that's the quality you need, delivered.
Proven Performance
All suppliers who are KartSupply Verified have successfully processed more than 1,000 orders through our platform. They've been providing an exceptional service for KartSupply users, and we have the happy users to prove it.
Faster Support
Verified suppliers act swiftly to respond to requests from KartSupply users, and work to resolve any issues that you may encounter as quickly as possible. Whatever your needs are, they're there to help your brand succeed.
Carefully Checked
Verified suppliers are the top-performing suppliers on KartSupply, and we want to make sure that they have the capabilities to continue providing the highest-quality service to all entrepreneurs using our platform.
We've personally checked their warehouses, working conditions, and business documentation to ensure that they're well-equipped to provide products for your brand. We've also ensured that each Verified supplier employs dedicated staff to work with orders from KartSupply users.
Finding Verified Suppliers
To access products from Verified suppliers, you'll first need to sign up to KartSupply.
If you already have an account, login, and access KartSupply 's search function – you'll land on this page: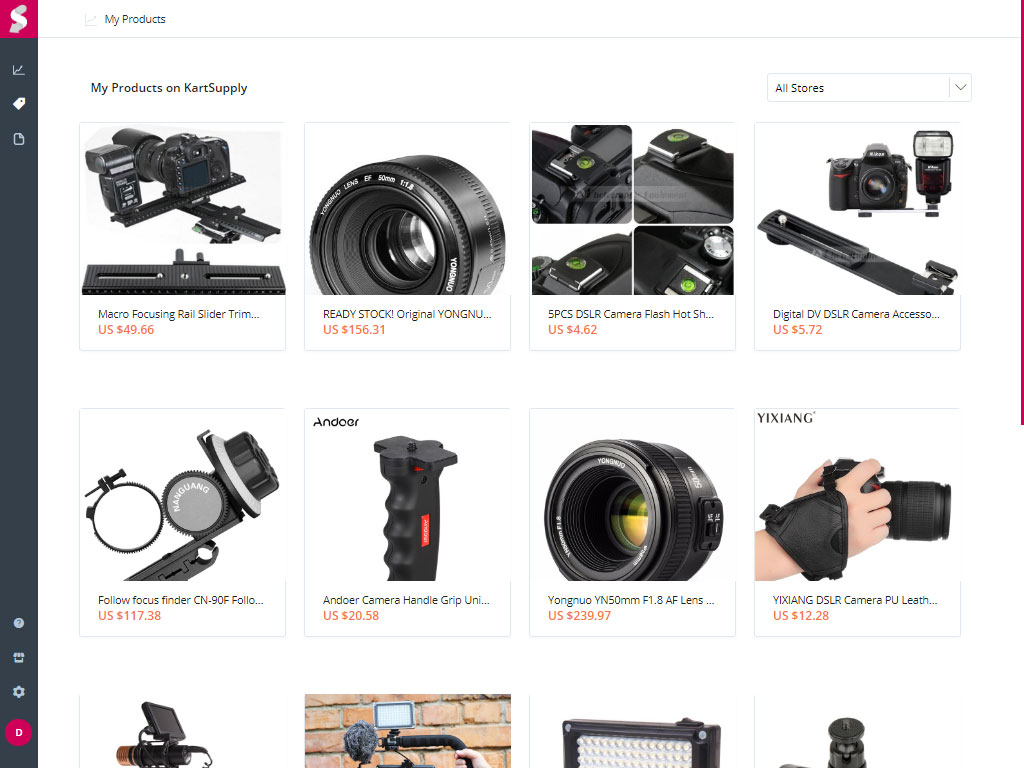 From here, there are multiple ways to find products from Verified suppliers. The first of which is from the collection module which is highlighted in the image below – you'll just need to scroll down on the search page to find this.

You can also use the search function on KartSupply, and you'll find multiple products from "Verified suppliers" after you've entered your search term.
To help you find the products that you're looking for, try filtering your results by price and shipping methods too.
Verified Future
We'll be consistently monitoring all Verified suppliers to ensure that they continue to provide the quality of service that your brand needs to thrive. We'll also be updating the number of Verified suppliers as more work towards earning their very own Verified badge.